HR Support Services
Running a business presents many challenges and once you start to employ people you really have to start thinking about HR and your legal obligations as an employer. This is where we can help with our specialist Human Resource Management Outsourcing service – Hanson-Chase Consulting (HCCL). Whether you need new contracts of employment and a staff handbook or are faced with an unfair dismissal claim we can help.
We work in the main with clients in the SME sector and provide a specialist resource to assist you in the management of HR issues that challenge us every day.
Working With You
Working together means understanding your business and your needs.
We'll help you to design and implement practical solutions to meet the needs of your business and assist you with a wide range of HR issues.
Our aim is to work in partnership with you to provide in-depth HR Advice and a complete Human Resource Management Service.
Specialising in practical and cost effective Human Resource Management solutions, tailored to meet your needs, you can use the service on either a project or retained basis.
How Can We Help?
HCCL provides HR Support & Advice to a range of clients, large and small, in sectors including, not for profit, professional services, manufacturing and health care.
At HCCL, we provide support and guidance to your business in the management of your people.
We can provide HR documentation, contracts of employment, policies and procedures, staff handbooks and Outsourced Services. We also support businesses with independent investigations into capability (performance), disciplinary & grievances, assistance with employee disputes, redundancies, employment disputes and recruitment strategies.
Our services can be accessed on an adhoc or retainer basis depending on your needs and also include day to day support and advice on HR related matters, chairing of disciplinary and appeal hearings and supply and implementation of psychometric testing to support recruitment and/or staff development initiatives
If you are making redundancies, what are your plans to support your departing employees? With our help you can support them to enter the job market with real confidence, assisting their transition to a new role.
Meet The Expert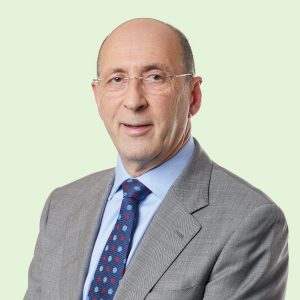 Keith's role as an HR specialist is to help keep contracts of employment, policies and procedures up to date and where necessary to work proactively with clients to help manage those everyday personnel issues that challenge us from time to time. Supported by Employment Law Specialists, Keith provides advice and guidance as well as hands on HR management support.
To arrange a free, no obligation "HR Health Check" or if you have an HR issue you need help with, please call Keith on 01722 334433 or email keith@hanson-chase.co.uk in complete confidence.