Career Support
As a separate service to our recruitment division we provide a Career Support Service to help you take control and make more positive decisions about your career choices.
There will be times in your working life when getting some support from a career coach could help provide you with some structure and guidance to plan your next career move.
You may be just starting out on your career journey having graduated from school or university or been unsuccessfully applying for jobs for a while and are unsure where you are going wrong.
You may be facing redundancy and not know where to start with making a career change.
Individual Career Support
Lynne is our Career Coach and provides personalised career coaching for individuals facing a career transition.  Whatever your personal situation, we will tailor the our career support coaching services around your needs as an individual.
We start with a free initial exploratory consultation, an informal and confidential discussion where we will talk about how you are feeling and where you can share your thoughts and ambitions so we get a really clear understanding of how they can best support you.
Your sessions could include:
Reviewing your CV and providing help and guidance in making it more effective.
Helping you with interview preparation.
Practical tips on how to search for  new job.
Help with exploring the job market markets and available career opportunities.
Your personal brand development – helping you to utilise LinkedIn effectively so that you can develop your own network with relevant connections.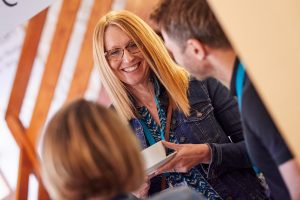 We support individuals at all stages of their career journey so contact us for more coaching support information.
Outplacement Programs
If you are making redundancies, what are your plans to support your departing employees? With our help you can support them to enter the job market with real confidence, assisting their transition to a new role.
In association with Be Career Confident, we work with clients of all sizes, providing outplacement services for redundancy situations. This can be delivered through group workshops, or via one-to-one coaching and guidance. We tailor our outplacement support to suit your business, your people, and your situation. Our Career Outplacement Service will help support your people to identify available opportunities, prepare for interviews and maximise their chances of success!.
Our coaching can include personal one-to-one sessions, group workshops, or a combination of the two.
The program consists of 3 one-hour personal career coaching sessions.
Redundancy Outplacement Programmes start at £275 (plus VAT) per person.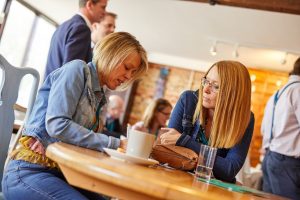 What Can I Expect?
The first session involves exploring the redundant employee's thoughts and feelings to enable the career coach to get a real understand of each individual's wants and needs.
Subsequent coaching sessions could include:
How to manage your day and your mental health whilst seeking new employment
A review  of your CV and hints and tips on how to create a best version.
A practical guide to networking online and in person to help influence hirers.
Understanding your personal brand and how to utilise social media effectively in a job search
Interview and assessment day preparations; how to maximise your chances
Each session is tailored to make sure we focus on what you want to achieve from your career coaching.
Your Career Coach
I've been supporting people at all levels at all stages of their careers for 20 years and so understand how overwhelming it can be when you need to make a change.
My extensive experience, knowledge of job markets and connections with business leaders and industry allows me to give honest and empowering help and guidance.
In The Community
Lynne also works as a volunteer Enterprise Advisers through the Careers & Enterprise Company, supporting schools with careers and employment guidance.
UK Wide Service
Working with Be Career Confident, we can offer national coverage through our network of Career Development Institute colleagues. This includes national programs to support Job Centres, DWP, and funding agencies with return to work programs, as well as all of our own bespoke programs delivered via our trusted partners.
Be Career Confident also provides free support such as their weekly Crowdcast series – a 30 minute session exploring career related topics.
The Crowdcast events offer a safe space for you to actively participate or watch back at your leisure and to help you become career confident.