Career Support & Coaching For Your Teams
If you are an employer, have you thought about how career coaching can support your team's development and help your employees to step back rediscover and rethink – supporting them to excel in their roles, expand their skills and make informed decisions about their future.
If you are making redundancies, what are your plans to support your departing employees? With our help you can support them to enter the job market with real confidence, assisting their transition to a new role.
In association with Be Career Confident, we work with clients of all sizes, providing outplacement services for redundancy situations. This can be delivered through group workshops, or via one-to-one coaching and guidance. We tailor our outplacement support to suit your business, your people, and your situation. Our Career Outplacement Service will help support your people to identify available opportunities, prepare for interviews and maximise their chances of success!.
Our coaching can include personal one-to-one sessions, group workshops, or a combination of the two.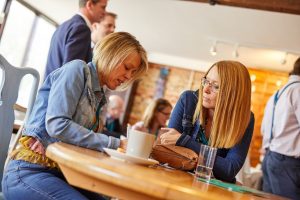 If you are unsure of how career coaching could support you and your business, Lynne our Career Coach is always available to chat through the process and work out of this type of support is right for you, your employees and your business – with no obligation!
Your Career Coach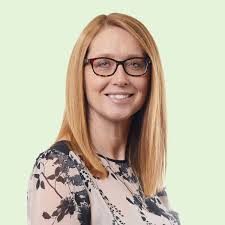 I've been supporting people at all levels at all stages of their careers for 20 years and so understand how overwhelming it can be when you need to make a change.
My extensive experience, knowledge of job markets and connections with business leaders and industry allows me to give honest and empowering help and guidance.
First sessions involves exploring the employee's thoughts and feelings to enable the career coach to get a real understanding of each individual's wants and needs. We'll then work with you as their employer to understand your plans for the business and how we can support both sides, working together to build strong working relationships and engagement.
Supporting your redundant employees again starts with working with them to understand their worries and concerns so we can support them and you and enable them to leave your business well!
Subsequent sessions and workshops could include:
How to start your job search.
How to manage your day and your mental health whilst seeking new employment
Writing a CV and hints and tips on how to create a best version.
A practical guide to networking online and in person to help influence hirers.
Understanding your personal brand and how to utilise social media effectively in a job search
Interview and assessment day preparations; how to maximise your chances
Each session is tailored to make sure we focus on what you want to achieve for your teams from career coaching.