Career Management
There will be many times in your professional life when working with a career coach could help provide you with some structure and guidance to plan a career transition.
There are many things to consider when making a career change, from developing your personal brand to widening and deepening your professional network.
You may be just starting out on your career journey having graduated from school or university or been unsuccessfully applying for jobs for a while and are unsure where you are going wrong.
Perhaps you have recently been made redundant, and it's given you the time and the opportunity to reflect on what you really want to do but you're feeling low in confidence and unsure where to start.
Individual Career Support
Lynne is our Career Coach and Practitioner and provides personalised career coaching for individuals facing a career transition.  Whatever your personal situation, we'll tailor our coaching services to match as all of our bespoke programs are built around your needs as an individual.
Your personal career coaching will start with a free initial exploratory consultation. This will be an informal and confidential sharing platform where you can share your thoughts and ambitions and allows your coach to gain a clearer understanding of how they can best support you.
Your sessions could include:
How to be the best applicant – reviewing your CV and providing help and guidance in making it more effective
Practical tips on how to search for a new job.
Sharing and helping you explore the current markets and available career opportunities.
Your personal brand development – helping you to utilise LinkedIn effectively so that you can develop your own network with relevant connections
Helping you with interview preparation and assessment day preparation.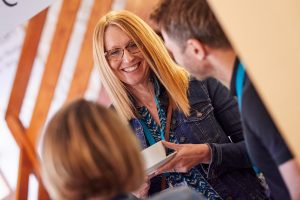 Outplacement Programs
If you are making redundancies, how are you supporting your departing employees to enter the job market with real confidence and help them transition to a new role?
Together with Be Career Confident, we work with clients of all sizes, providing outplacement services for redundancy situations. This can be delivered through group workshops, or via one-to-one coaching and guidance. We know these are challenging subjects, and there is no "one size fits all", so we tailor this to suit your business, your people, and your situation. Our Career Outplacement Service will help support your people to identify available opportunities, prepare for interviews and maximise their chances of success!.
Our coaching can include personal one-to-one sessions, group workshops, or a combination of the two.
The program consists of 3 one-hour personal career coaching sessions. Programmes start at £295 (plus VAT) per person.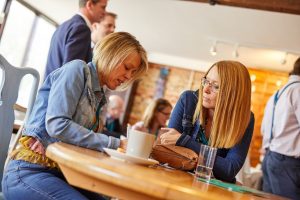 What Can I Expect?
The first session involves exploring the redundant employee's thoughts and feelings to enable the career coach to get a real understand of each individual's wants and needs.
Subsequent coaching sessions could include:
How to manage your day and your mental health whilst seeking new employment
Your CV: a review plus hints and tips on how to create your best CV
How to identify all available and future opportunities
How to influence influential hirers: a practical guide to networking online and in person
Understanding your personal brand: how to utilise social media effectively in a job search
Interview preparation: how to maximise your chances
Assessment day preparations
Each session is tailored to make sure we focus on what you want to achieve from your career coaching.
Executive Coaching
"Executive Coaching is an interactive process of exploring work related issues – leading to effective action – in which the coach acts both as a catalyst and facilitator of individual and in turn organisational development and transformation." – International Coaching Federation
Our executive coaching service is a highly-focused, all-inclusive, six session programme specifically intended to help motivated professionals quickly take their career to the next level using a combination of personal career coaching, a comprehensive assessment, and self-directed learning.
Why Enrol on the Programme?
As a highly trained professional, you have attained a good deal of professional success, but you realise you want something more.
In this volatile market – your career choices are more critical now. You don't have time to make a major career mistake.
You want to invest yourself in a career that you enjoy – one that brings a high degree of satisfaction and fulfilment.
Who is the Programme for?
It is specifically designed for professionals who:
Are in middle to senior management
Are at a salary level of at least £60,000 a year with aspirations to six figures
Are currently in a career transition
Are focused on taking their career to the next level
Everything is included in one competitive cost: executive coaching, comprehensive assessment, strategic career planning, skill development, goal implementation, between-session phone calls, e-mail contact, and business contacts all with our fully trained Personal Careers Coaches who are completely committed to helping you achieve your goals.
Your Career Coach
I've been supporting people at all levels at all stages of their careers for 20 years and so understand how overwhelming it can be when you need to make a change.
My extensive experience, knowledge of job markets and connections with business leaders and industry allows me to give honest and empowering help and guidance.
In The Community
Lynne also works as a volunteer Enterprise Advisers through the Careers & Enterprise Company, supporting schools with careers and employment guidance.
We can offer national coverage through our network of Career Development Institute colleagues. This includes national programs to support Job Centres, DWP, and funding agencies with return to work programs, as well as all of our own bespoke programs delivered via our trusted partners.